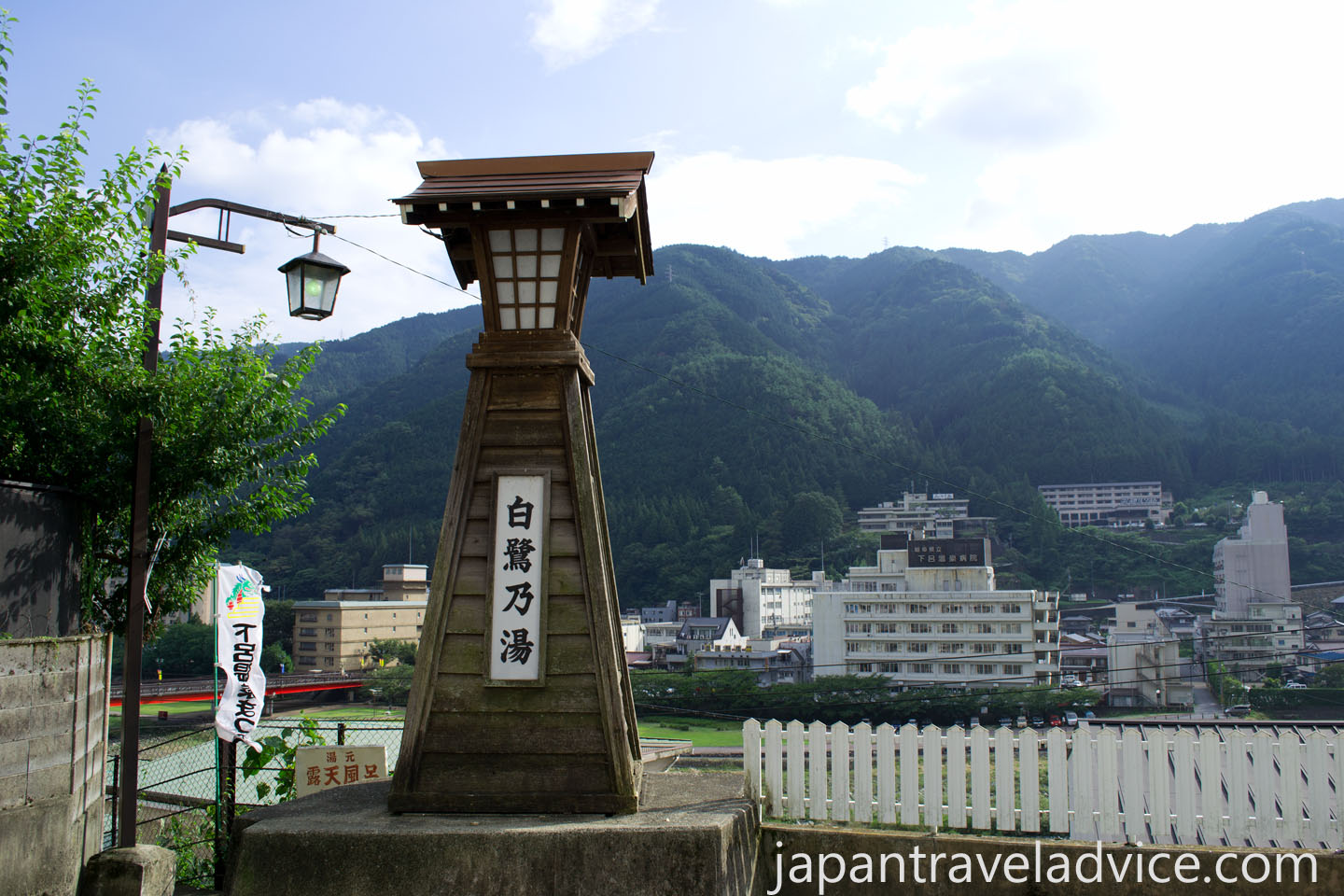 Gero Onsen
Gero Onsen located in Gifu Prefecture close to Hida Takayama is considered to be one of Japan's three best onsen towns. The name "Gero" literally means "lower bath" and the town boasts some of the best hot spring resorts in Japan. As you can imagine the thing to do in Gero is soak in the hot springs, which are famous for keeping your skin moist and smooth. The hot spring water here is called "Bijin no Yu" (beauty enhancing hot spring water) and it is very good. There are three public bath houses and several ashiyu (foot spa) dotted around the town, which are free to use and enjoy. There is even a large rotenburo (open air bath) at the south end of Gero Bridge which is also free. You can sample a number of the hot springs at Gero Onsen buy purchasing the Yu-meguri Tegata pass, a wooden amulet sold in Gero for 1200 yen. This pass will allow you access to 3 hot springs of your choice from a selection of over 20.
Gero Onsen is a great place to spend the night before heading further north into Hida Takayama and the Japan Alps. There are many onsen resort hotels as well as ryokan (traditional Japanese style inns). The town is small and compact enough that it can be covered on foot and most of the main sights can be done in a day.
Places of Interest
Ashiyu Foot Spa
Foot Spa are called Ashiyu in Japanese and there are several dotted around the town that you can soak your tired feet in after all the walking you do. These are free to use and each one is different. Some of our favourite include:
Venus Foot Spa
This European fountain style foot spa is located in front of the public bath house "Shirasagi no Yu". It was extremely hot so we could only soak our feet for a short time.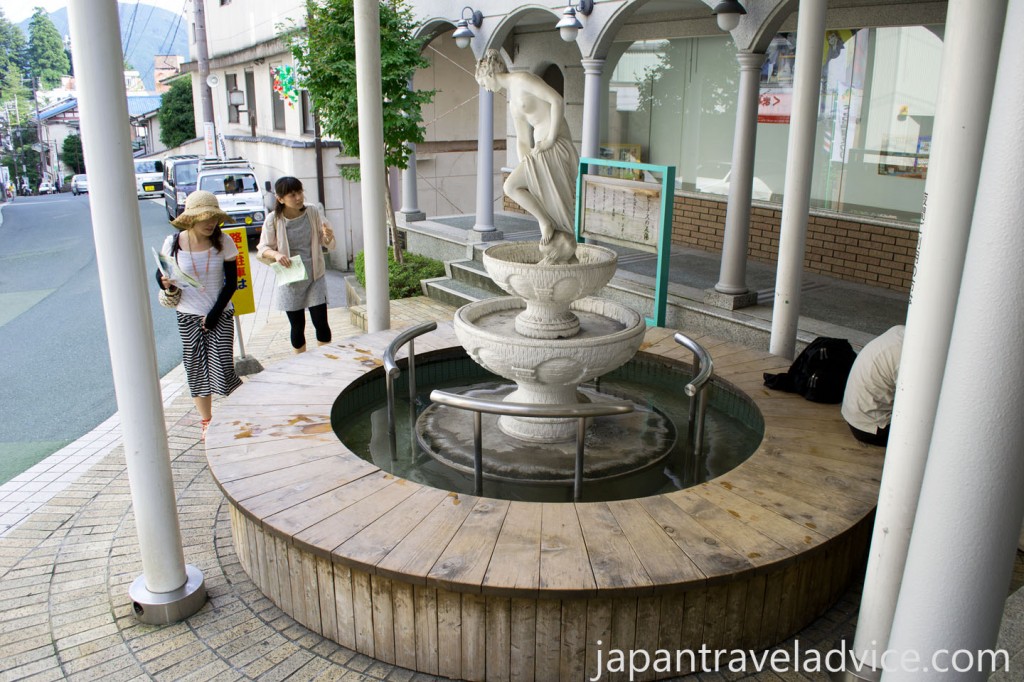 Yuamiya's Foot Spa
This foot spa is located outside the Ryokan Kaikan. There is a café which featured onsen tamago (egg) soft cream sundae.
Miyabi Foot Spa
This foot spa located in front of the Gero Royal Hotel is the newest in Gero. You can enjoy the wood trim, frog statues and surrounding view of the town.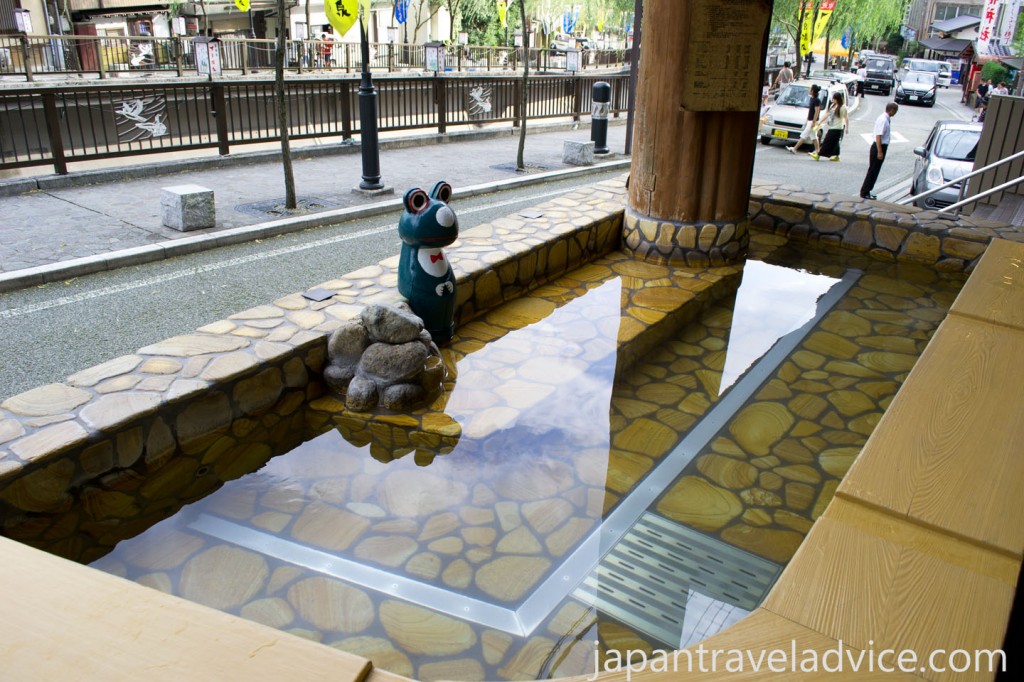 Sarubobo Golden Foot Spa
This foot spa is located at the Sarubobo Seven Lucky Gods Shrine and features a golden boat filled with sarubobo dressed as the seven lucky gods.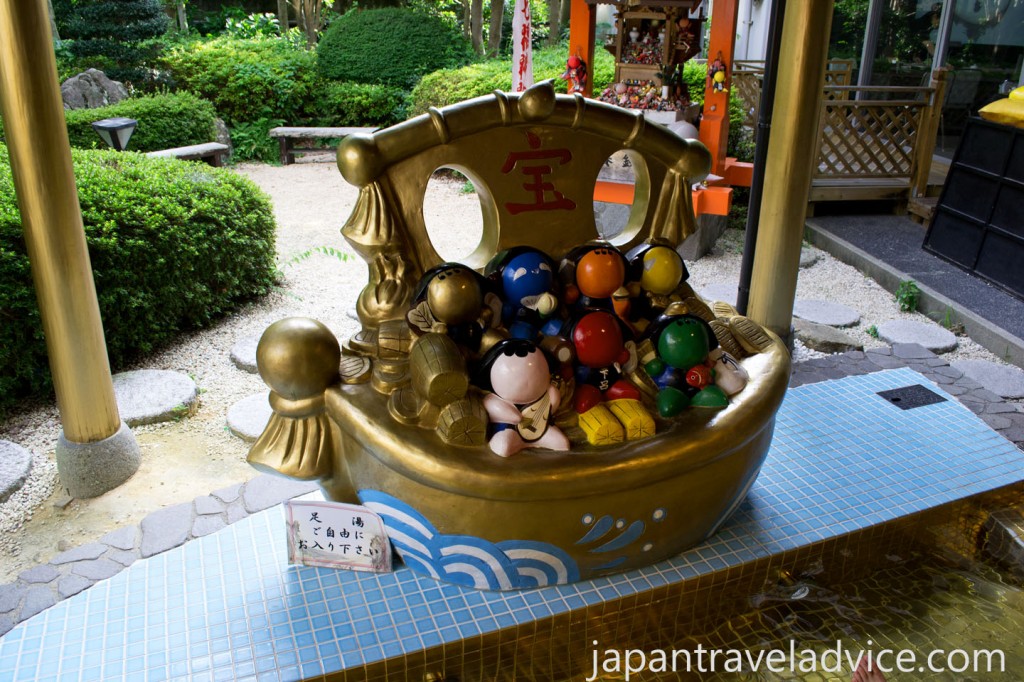 Souvenir Shops
There are many souvenir shops around the town where you can try a local delicacy or pick up a souvenir of your visit. The most popular souvenir from Gero and the Hida region is a character called "sarubobo", a red hooded baby monkey, which is considered to bring good luck.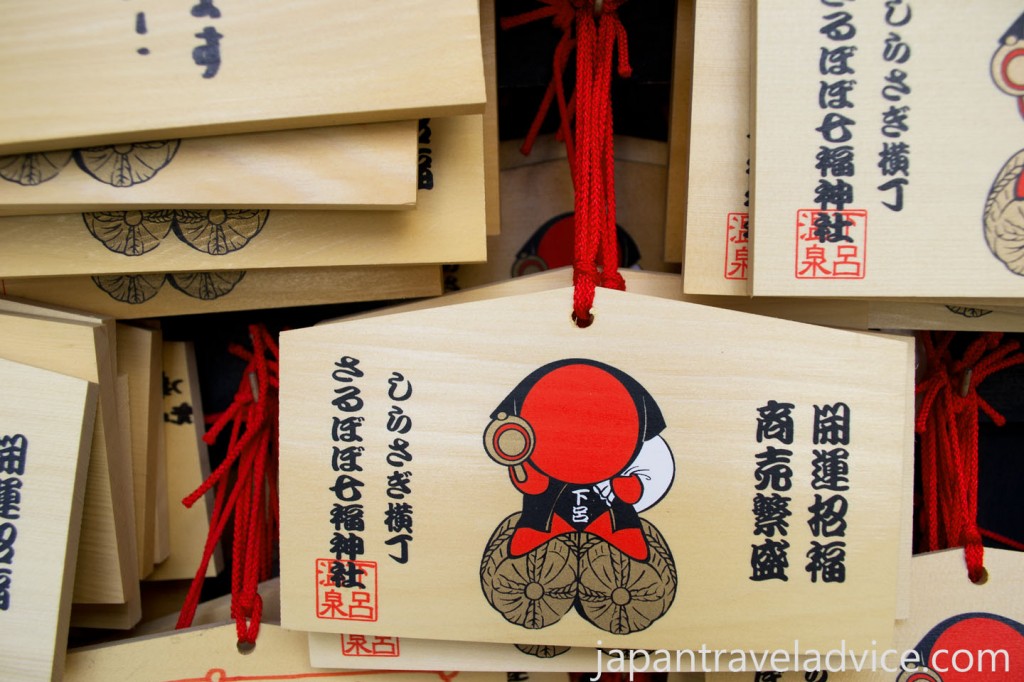 Kaeru Jinja ~ Frog Shrine
You will notice a lot of references to frogs around Gero. This is because in Japanese "gero" is the sound a frog makes, so it is a playful connection to the town. Gero even celebrates this by having a cool shrine called Kaeru Jinja or Frog Shrine. The shrine is filled with all kinds of frogs as you can see in the pictures below.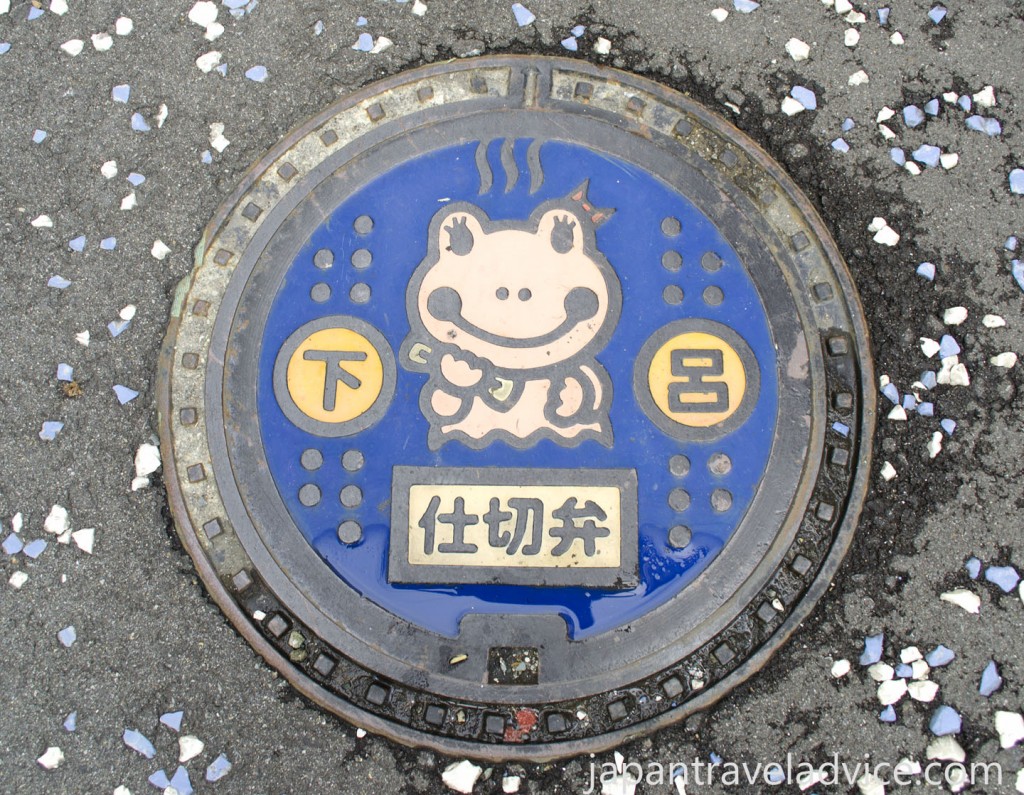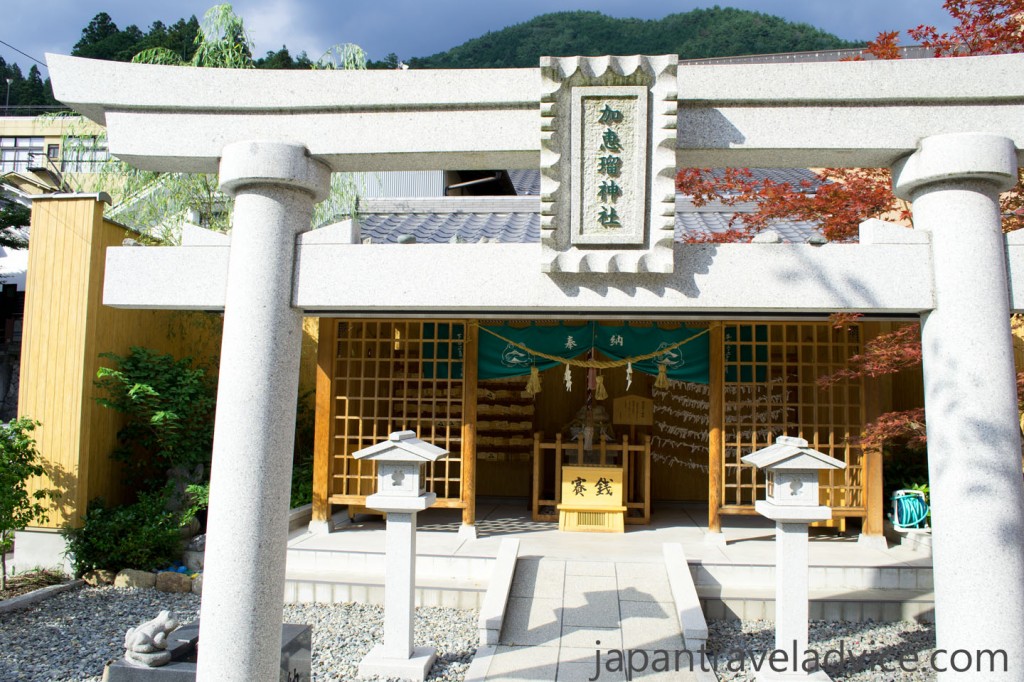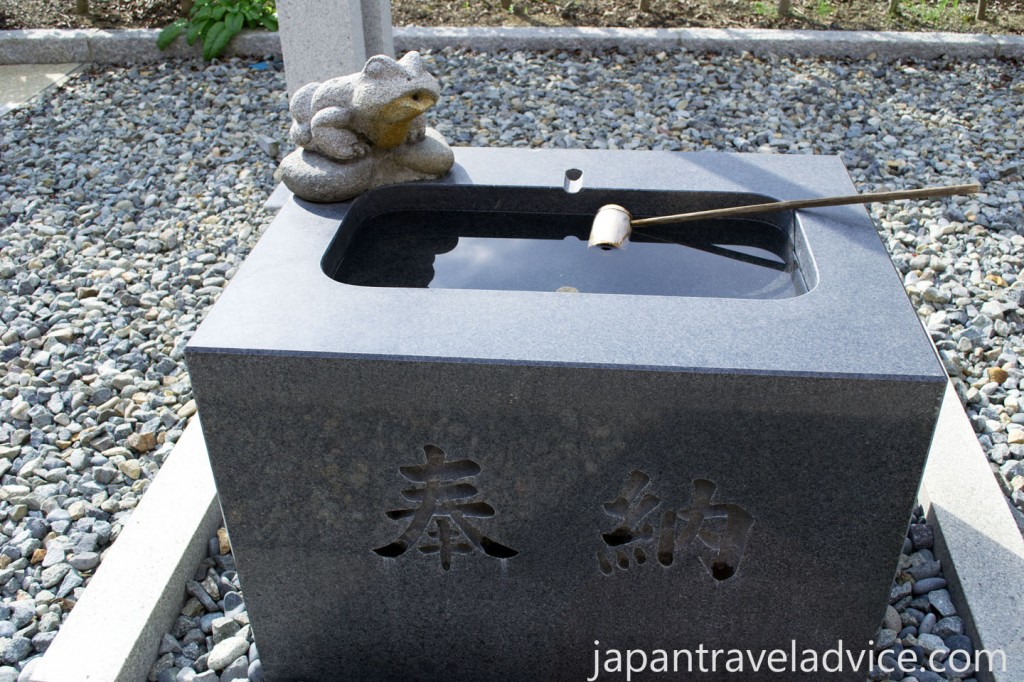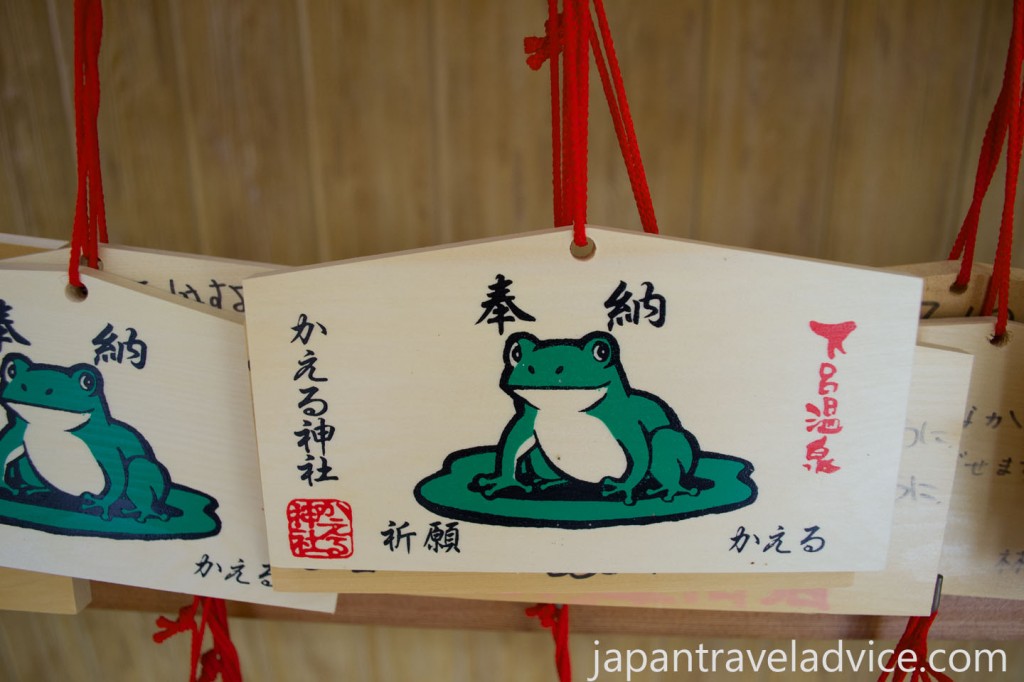 Gero Onsen Gassho Mura (Gassho Village)
Gero Onsen Gassho Mura is an open air museum of the traditional style gassho zukuri farmhouses, which are famous in the Hida and Shirakawago region of Gifu Prefecture. Gassho zukuri means hands in prayer, and these houses are built with step thatch roofs to withstand the heavy snow falls that happen during the winter. The roof resembles hands folded in prayer and hence the name. There are ten historic gassho style structures in the village which were moved here from the UNESCO World Heritage Shirakawago about 40 years ago.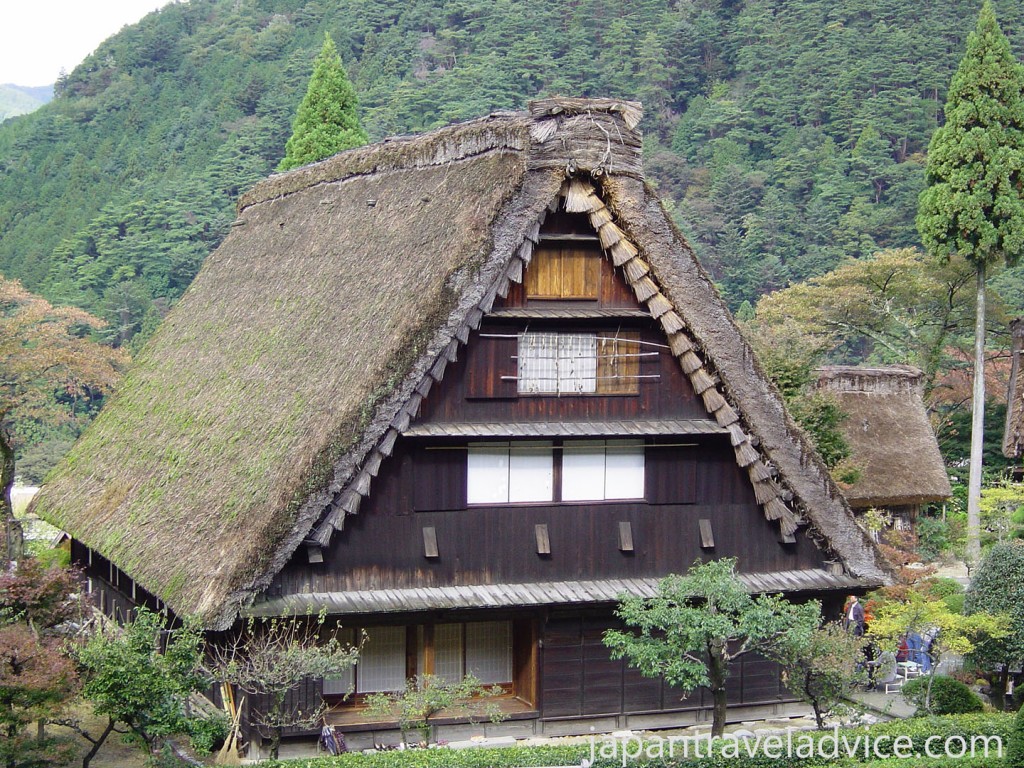 How to Get There
You can easily get to Gero from Nagoya on the JR Hida Limited Express. The journey takes around 90 minutes and costs 4500 yen (the trip is covered by the Japan Rail Pass).
Google Map
Photo Gallery