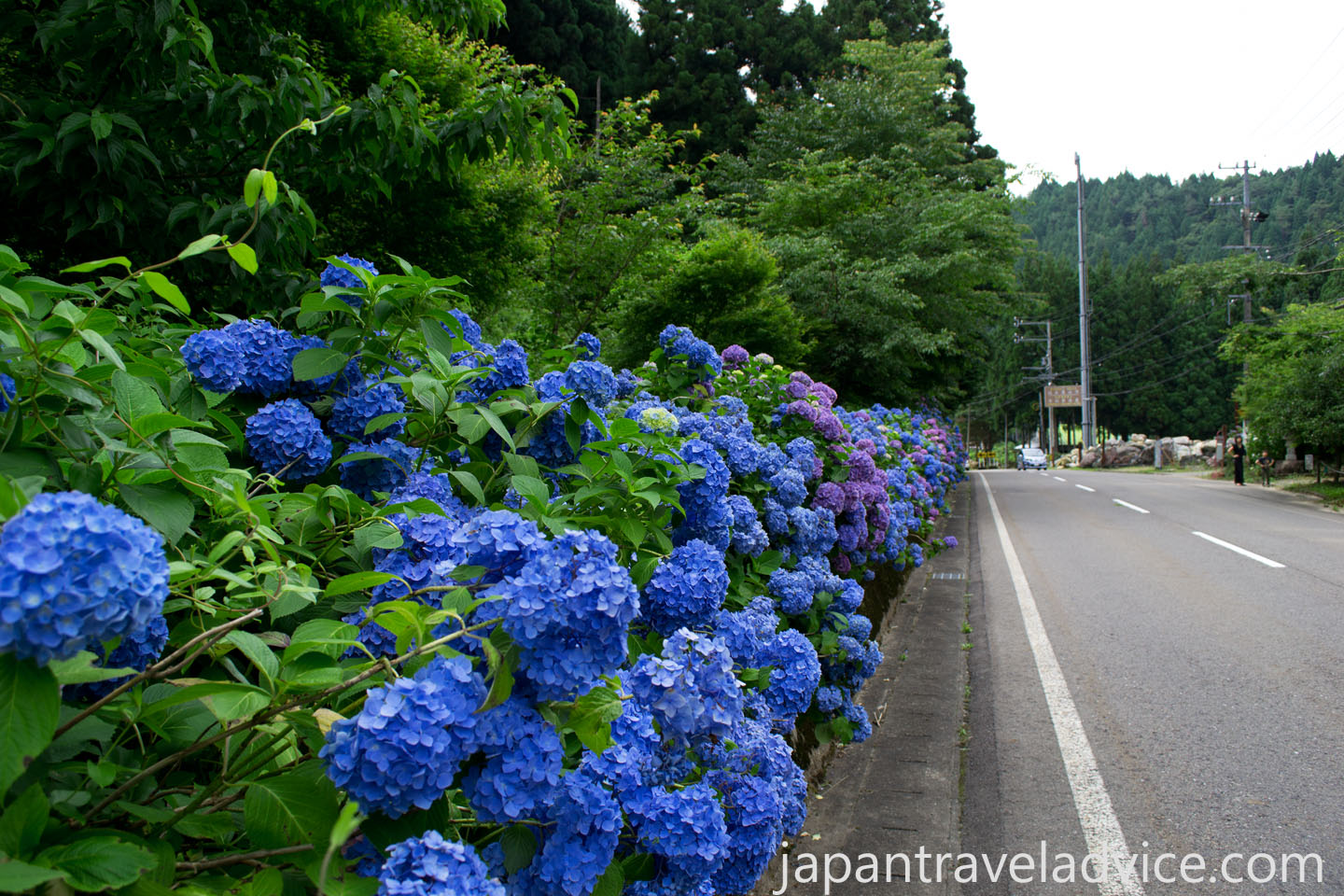 Ajisai Matsuri in Itadori Village, Gifu
Every season in Japan has a distinct flower to celebrate and June is no exception with the beautiful ajisai (hydrangeas) in bloom during the rainy season. The Hydrangeas can be enjoyed from June until early July here in the Chubu area of Japan with many ajisai matsuri or festivals taking place. Just like the ume (plum blossom) and sakura (cherry blossom) in spring, the ajisai (hydrangea) during the rainy season (tsuyu) is a symbol of June and is part of the culture and seasonal celebrations in Japan. The blooming of the ajisai is dependent on the length of the rainy season, so dates vary slightly from year to year.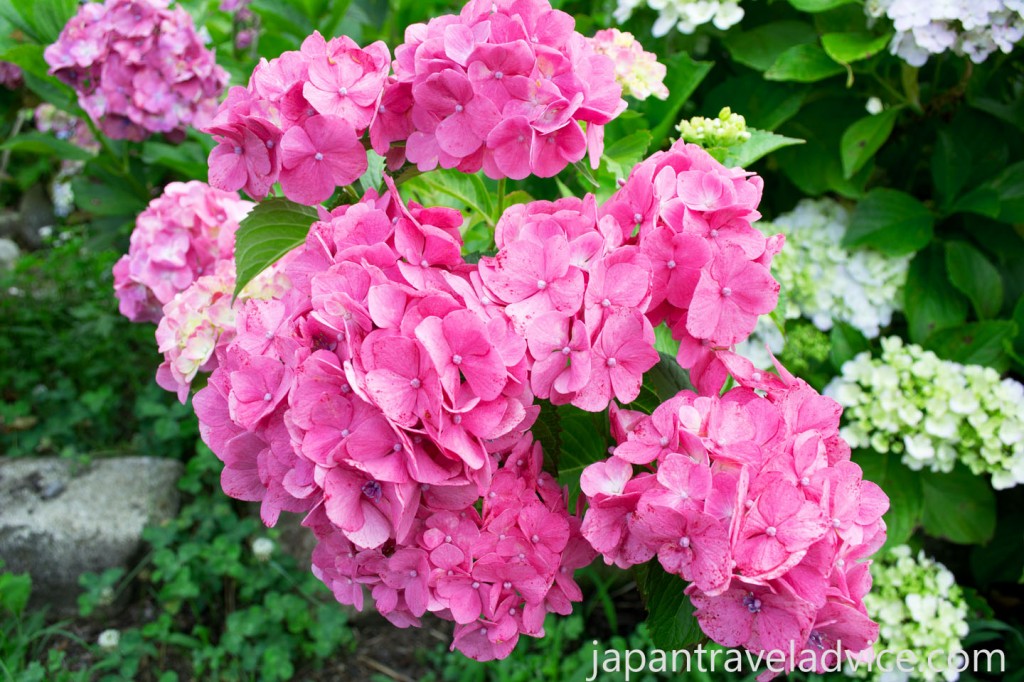 The ajisai are very beautiful and come in wonderful shades of blue and purple as well white and pink. Every June, Itadori Village, in Gifu holds an Ajisai Matsuri. Located in the mountains of Gifu in the Mugi District, which is now part of Seki City, the whole area is filled with this beautiful flower, which can be seen as you wind your way up the mountains. It is a beautiful escape from the city and the temperatures are always a few degrees cooler up in the mountains.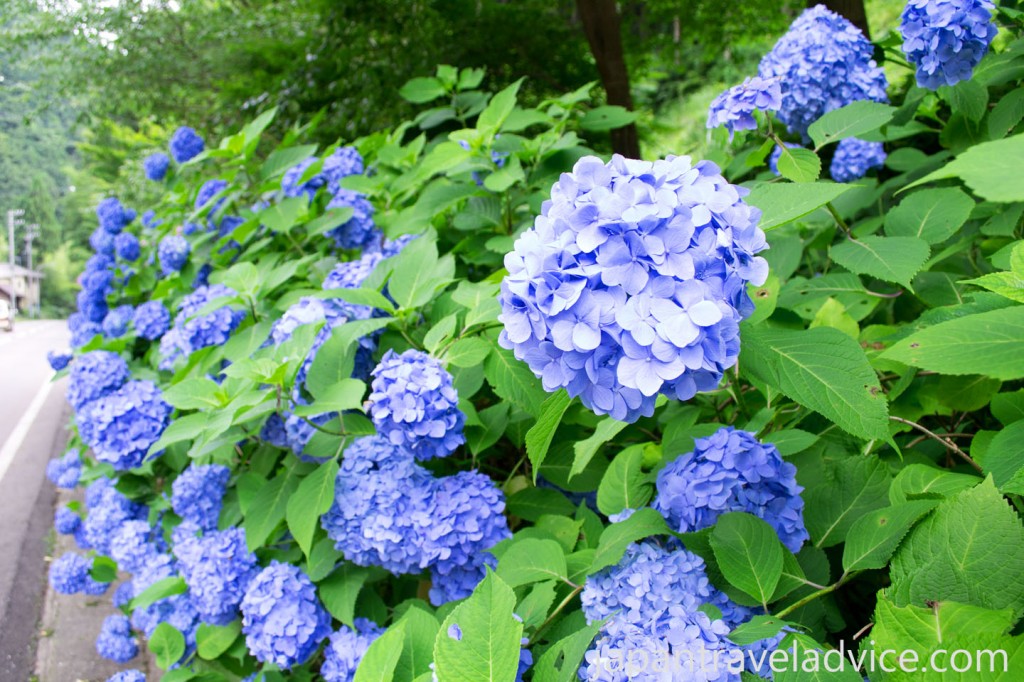 The Ajisai Matsuri starts at the Ajisai Mura (village) where there are many beautiful hydrangeas to be enjoyed as well as the backdrop of stunning mountains and the Itadori River.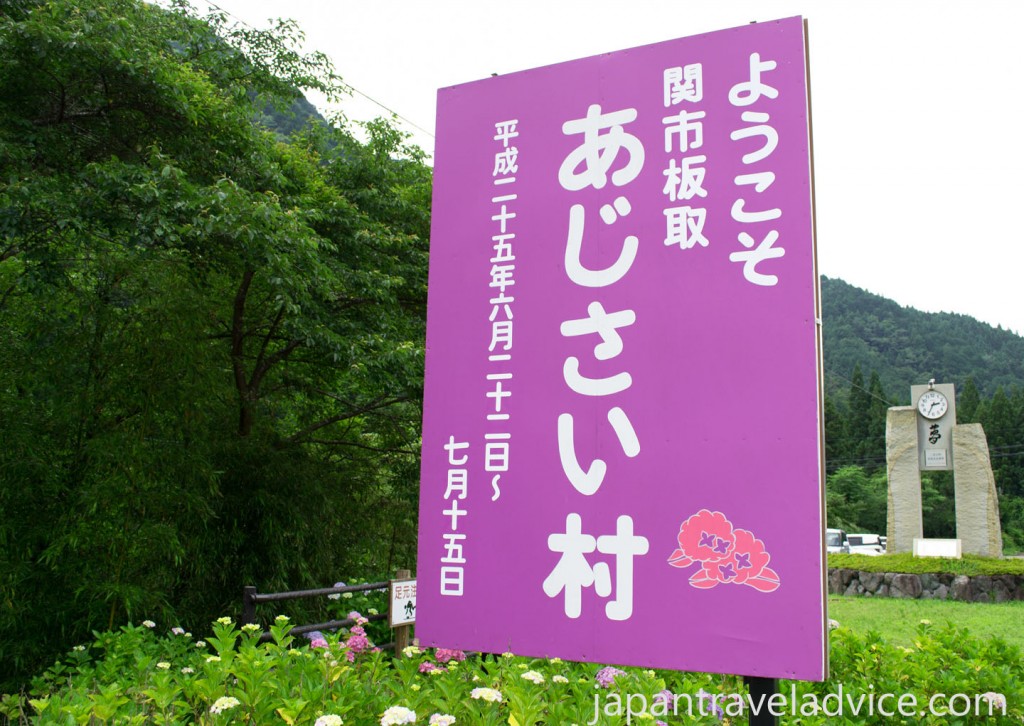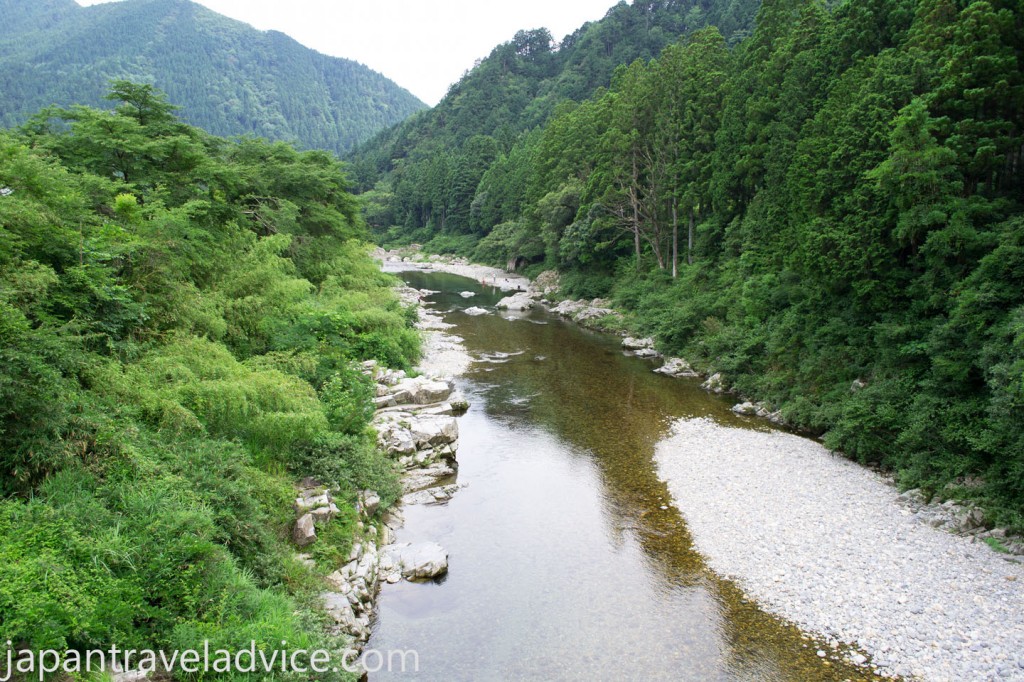 Lining the Itadori River is the "Hydrangea Road", which is a 24 kilometer-long stretch of road that contains around 7,000 hydrangea of various colours, that can be seen adorning the side of the road. The whole area has about 10,000 hydrangea flowers and when at full bloom paint a pretty picture. The majority of the hydrangea flowers in this area are a deep purple or blue which is due to an acidic or low pH in the soil causing blueness in the hydrangea.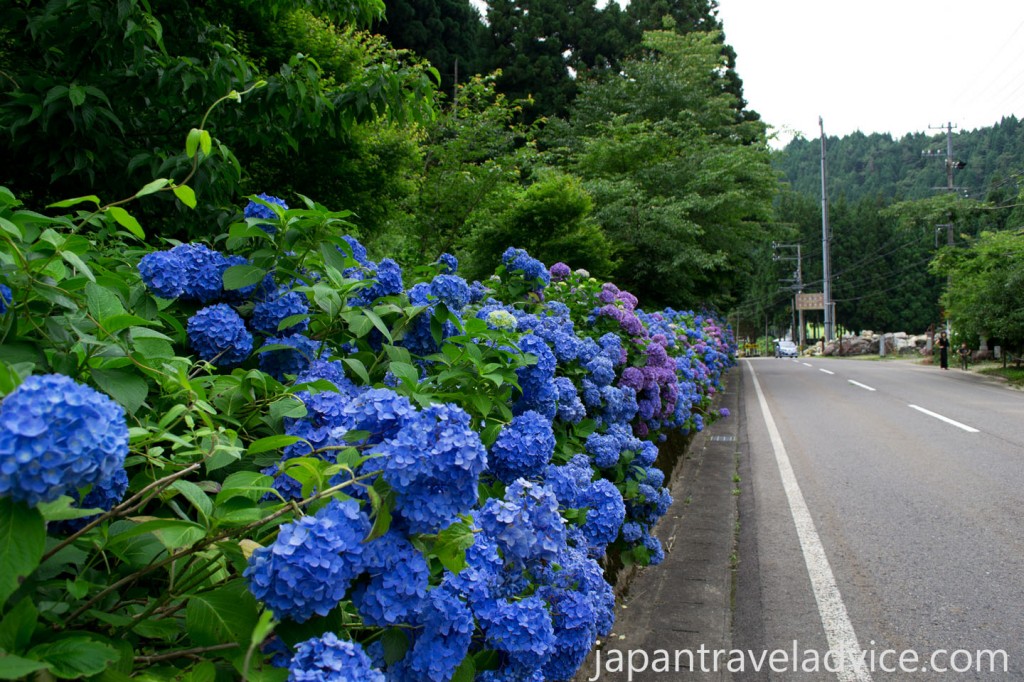 This year the Ajisai Matsuri was from June 22th to July 15th with the peak around June 30th.
Information
Date: June 22 – July 15
Location: Itadori Village, Seki City, Gifu Prefecture
Photo Gallery