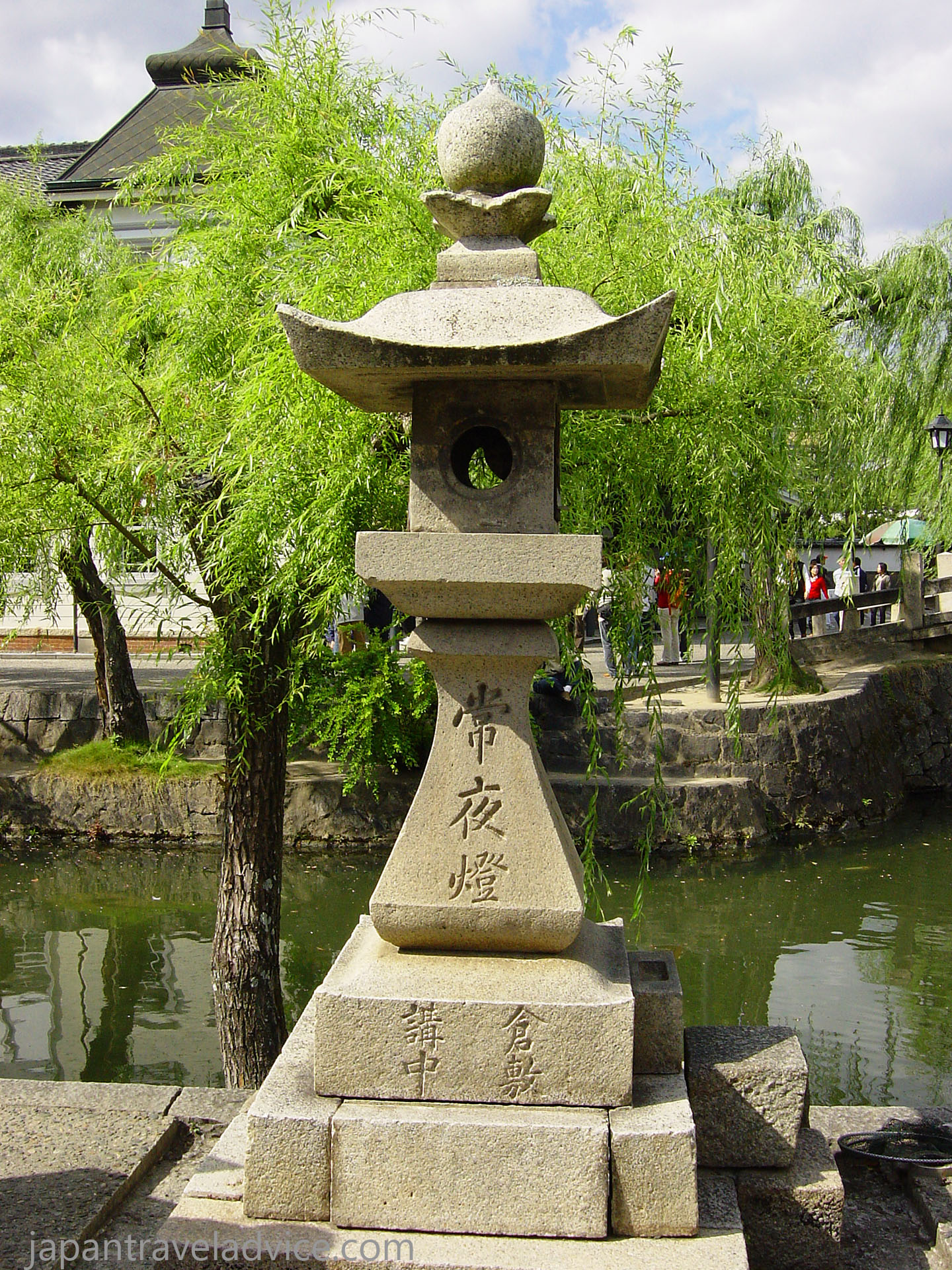 Kurashiki is a sight-seeing spot in Okayama that is famous for its beautifully preserved Bikan historical area. It was an old merchant town that prospered during the Edo Period. Walking down its narrow streets with picturesque black and white warehouses, framed by an old willow-edged canal, you can take a step back in time to this period of Japan. The area features many well preserved warehouses that were used as storehouses for rice during the Edo Period. Rice was as good as gold back in those days, so its easy to see why Kurashiki was one of the most important towns in the country. Many of the former warehouses have been converted into museums, shops and restaurants and the area can easily be explored in a day.
What to See in Kurashiki
The Bikan Historical Area
The Bikan Historical Area features many beautifully preserved wooden warehouses with lattice windows in the old merchant quarter. The warehouses are painted white with traditional black tiles.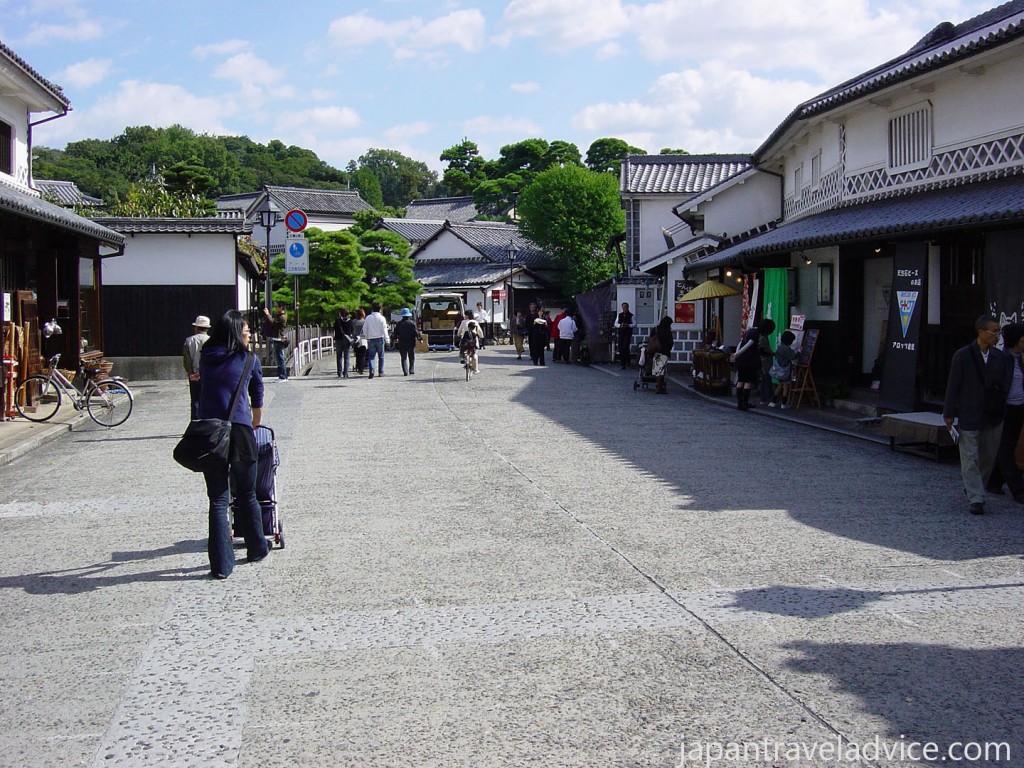 Ohashi House
The Ohashi House is a beautifully restored house located between the station and canal area. It was originally built in 1793 and belonged to one of Kurashiki's richest families. It is a great example of an 18th century samurai residence. Entry is 500 yen.
Kurashiki Canal Area
The Canal area dates back to the Edo Period (1603-1867) and is around a ten minute walk from the south exit of Kurashiki Station. The canal is sometimes called "the Venice of Japan" by tourist associations.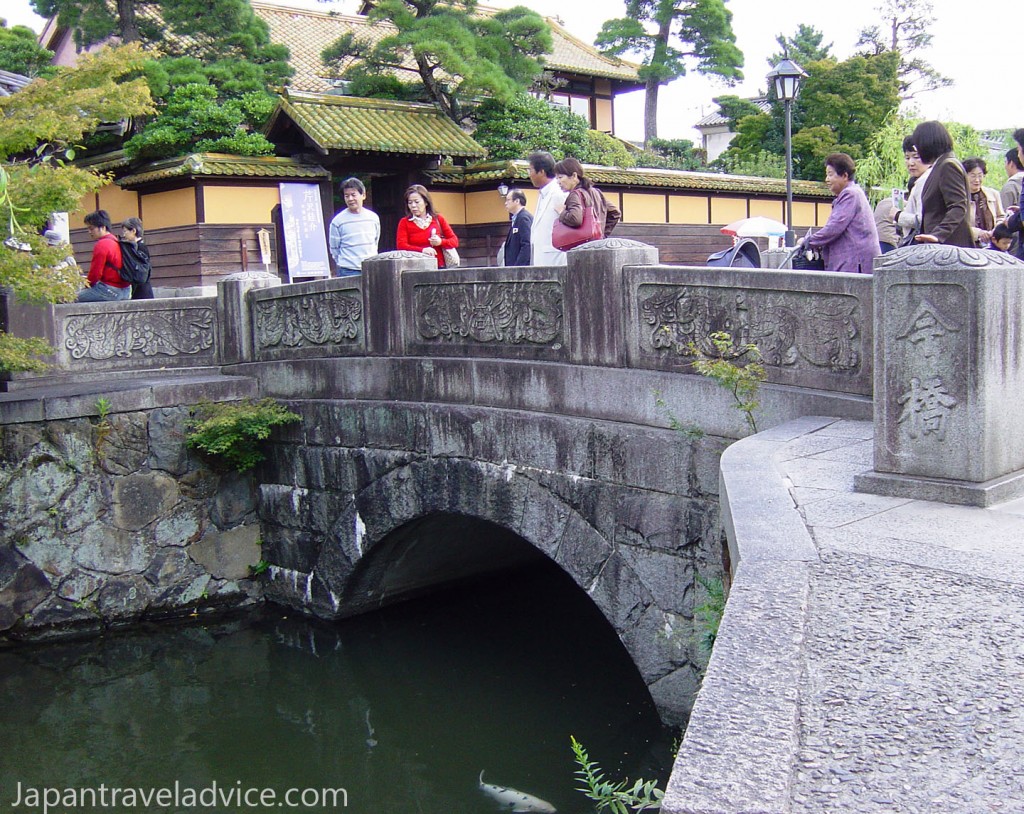 The Ohara Museum of Art
The Ohara Museum of Art was founded in 1930 and is Japan's oldest museum for Western art. The museum features an impressive collection of art that was amassed by local textile magnate Ohara Magosaburo. The collection includes major works by Picasso, Renoir, Monet and Matisse. Entry is 1000 yen.
Kurashiki Ivy Square
Present day Kurashiki Ivy Square was once the site of a vast textile mill owned by the wealthy Ohara family. The red brick buildings date from 1889 and house a hotel, shops, restaurants and museums.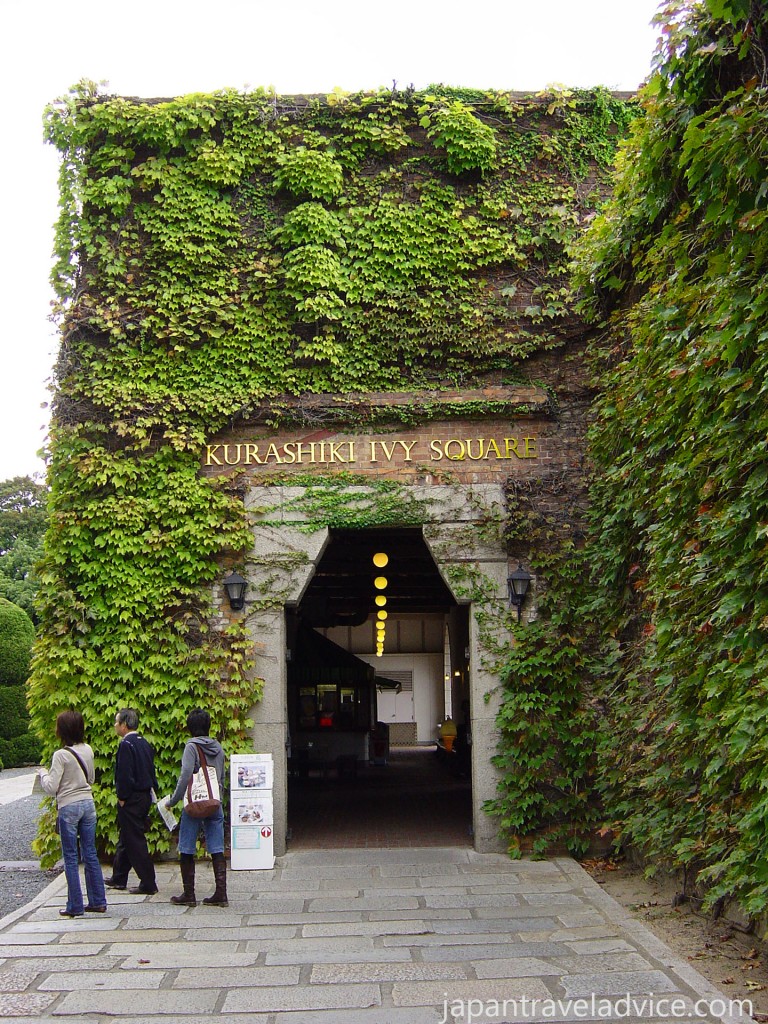 History of Kurashiki
The historic warehouses were used during the Edo period (1603-1867) to store rice that was brought by boat from the surrounding countryside. The name Kurashiki can be translated as "warehouse village". It was during this time that Kurashiki did a lot of trade with the capital in rice, sugar and other goods. The town later became an important textile center during the Meiji Era. Kurashiki was fortunate to escape the war largely unscathed, and many of the original warehouses remain in beautiful condition.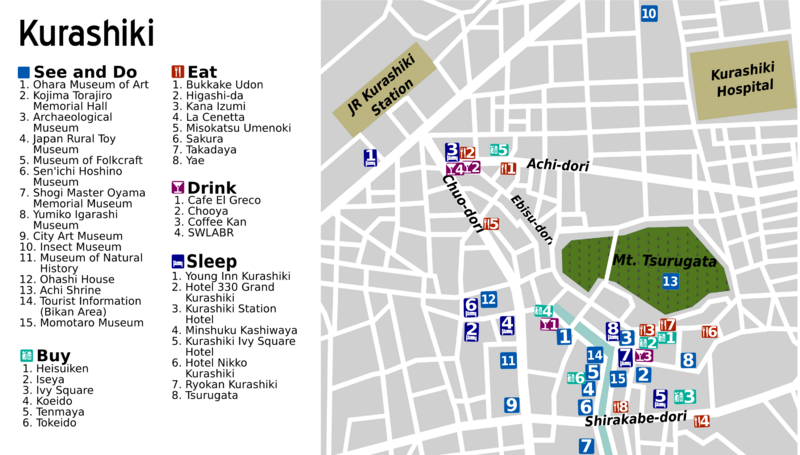 What to Eat in Kurashiki
A must try dish in Kurashiki is Bukkake Udon, a local speciality, where you pour the sauce over your udon noodles yourself.
Opening Hours
The Bikan Historical Area is open from 9:00 am to 5:00 pm
Note: Most of the museums and many of the stores are closed on Mondays.
Entry Fee
Admission to the Bikan Historical Area is free
How to Get There
Kurashiki is on the Sanyo Line between Okayama and Fukuyama. You can get there from Okayama by a local train, which takes about 15 minutes and costs 320 yen. If you have a Japan Rail Pass you can take either a local or limited express train. Most of the main sights in Kurashiki are located around the Bikan Historical Area. You can reach this area by foot from the south exit of JR Kurashiki Station. It is about a 10 minute walk down Chuo-dori.
Address:1-4-8 Chuo-dori, Kurashiki, Okayama
Best Time to Go
Kurashiki can be visited at any time but can be very crowded. If you want to avoid the crowds and don't intend to see the museums, visit on a Monday when they are closed. You will have a better chance to take that perfect shot of the canal or bridge with fewer crowds.
Tip: You can see most of the main sights of Kurashiki in a full day, but this place is really magical during the evening when it is illuminated. It is a good place to spend a night in a traditional Japanese ryokan to soak up this amazing atmosphere.
Photo Gallery