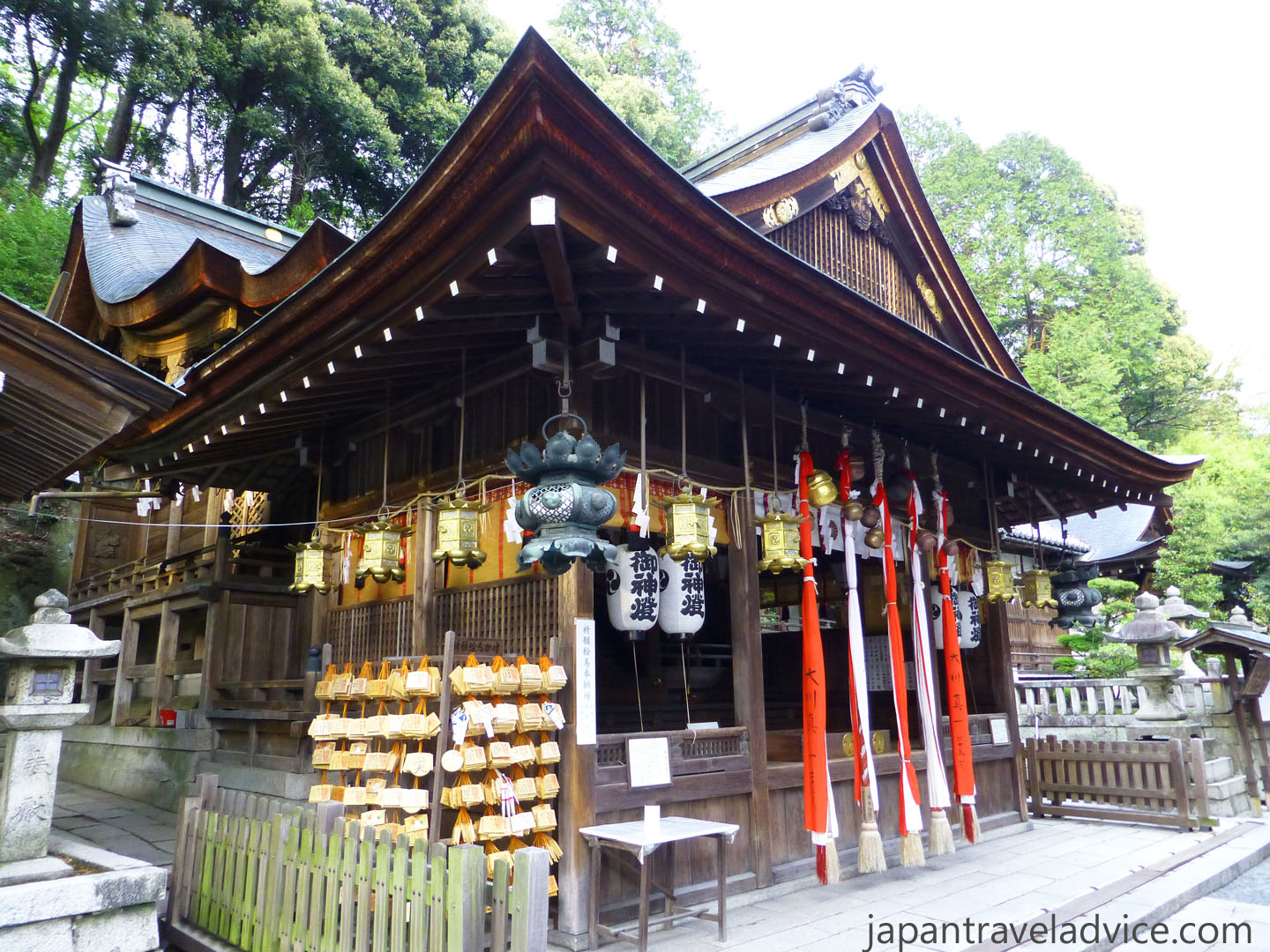 Himure Hachimangu Shrine
Himure Hachimangu Shrine is the largest shrine in Omihachiman, Shiga Prefecture and is located at the foot of Mount Hachiman. The shrine is very historic and has been visited by many Japanese historical figures. It was first established by Takenouchi no Sukune in 131. Emperor Ojin visited the shrine in 275 where he had a divine vision in which he saw two sacred rings around the sun. This lead to the name of the shrine "Himure no Yashiro Hachimangu", which means Sun Gathering Shrine.
During the reign of Empress Jito (690-697) the shrine was renamed Himure Shrine after a famous poem. Emperor Ichijo ordered the shrine be built on top of Mount Hachiman as well as at the foot of the mountain in 991. In 1590, Toyotomi Hideyori moved the shrine to its present location in order to build a castle on top of the mountain.
Himure Hachimangu Shrine houses the "Homutawake no Mikoto" The God of War, making it a place that has been visited by many powerful warlords and warriors over the years including the Ashikaga and Tokugawa clans. Tokugawa Ieyasu worshiped at this shrine after the famous battle at Sekigahara in Gifu for long life and peace. After the abandonment of Hachiman Castle, Himure Hachimangu Shrine became the guardian of the town of Omihachiman and the Omi Merchants.
In 1966 the shrine was renamed Himure Hachimangu Shrine and today houses a lot of important cultural properties in its repository.
Today, the Sagicho Fire Festival is held here every March. The festival was originally started by Oda Nobunaga when he was in Azuchi. On New Year's Day he would dress up in a unique costume and parade himself from Azuchi Castle to the town. The modern Sagicho Fire Festival involves festival floats, which are ignited with fire one after the other.
What to See at Himure Hachimangu Shrine
Himure Hachimangu Shinto Gate
The main Shinto Gate to the shrine is very impressive and contains Komainu which are lion dogs and guardians of the shrine.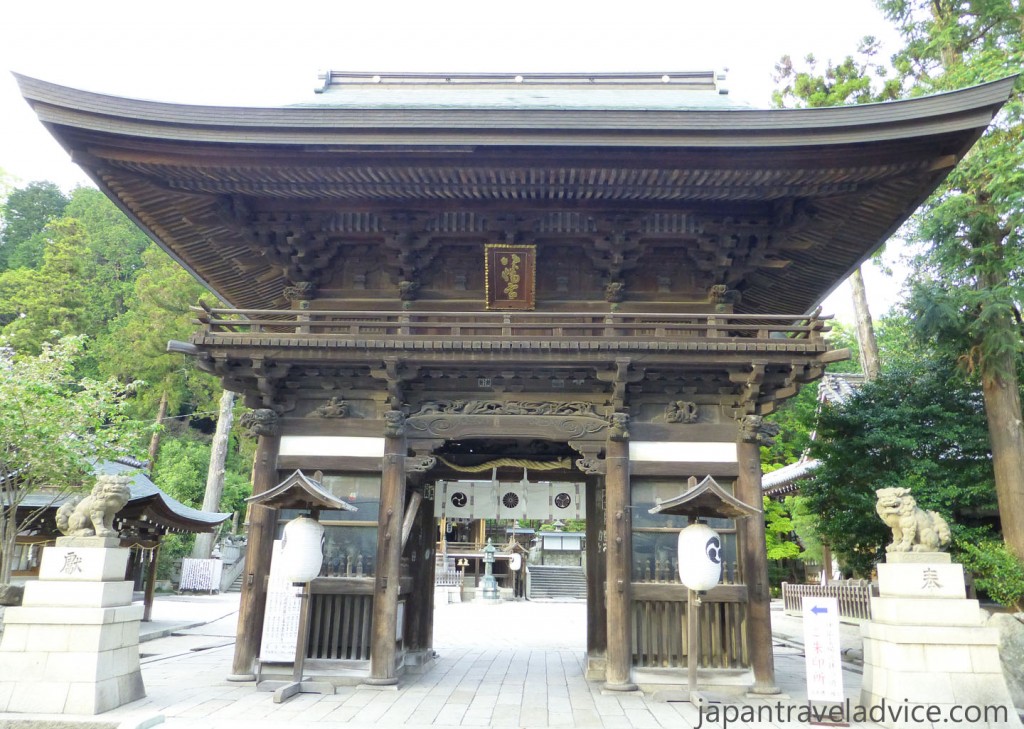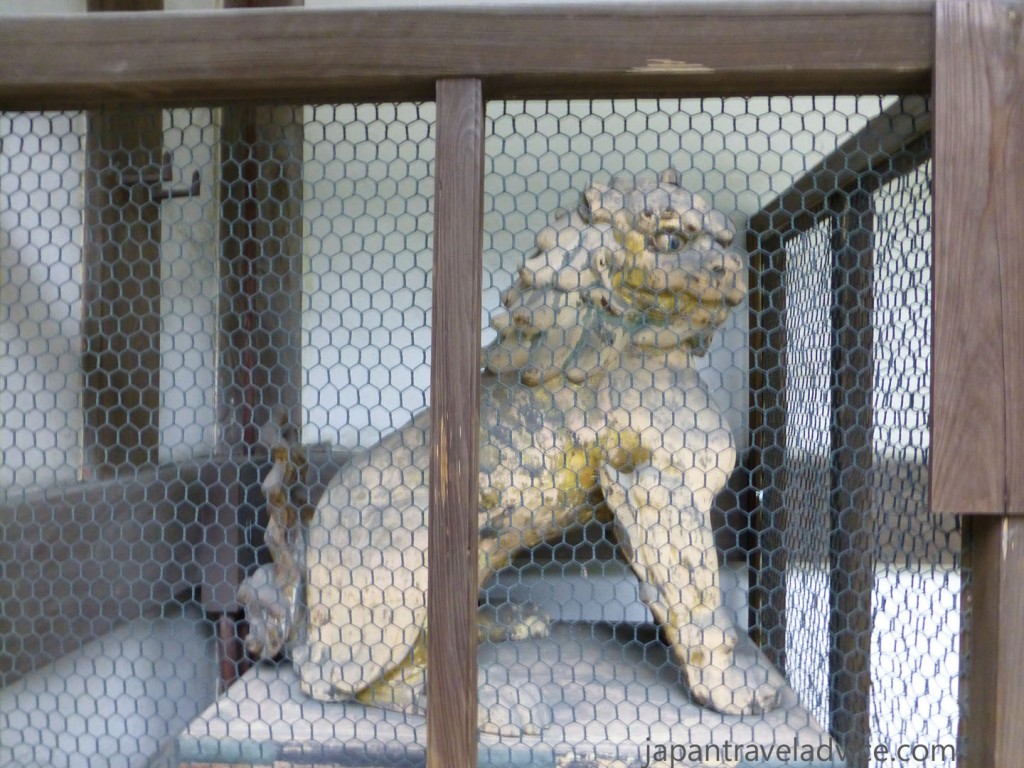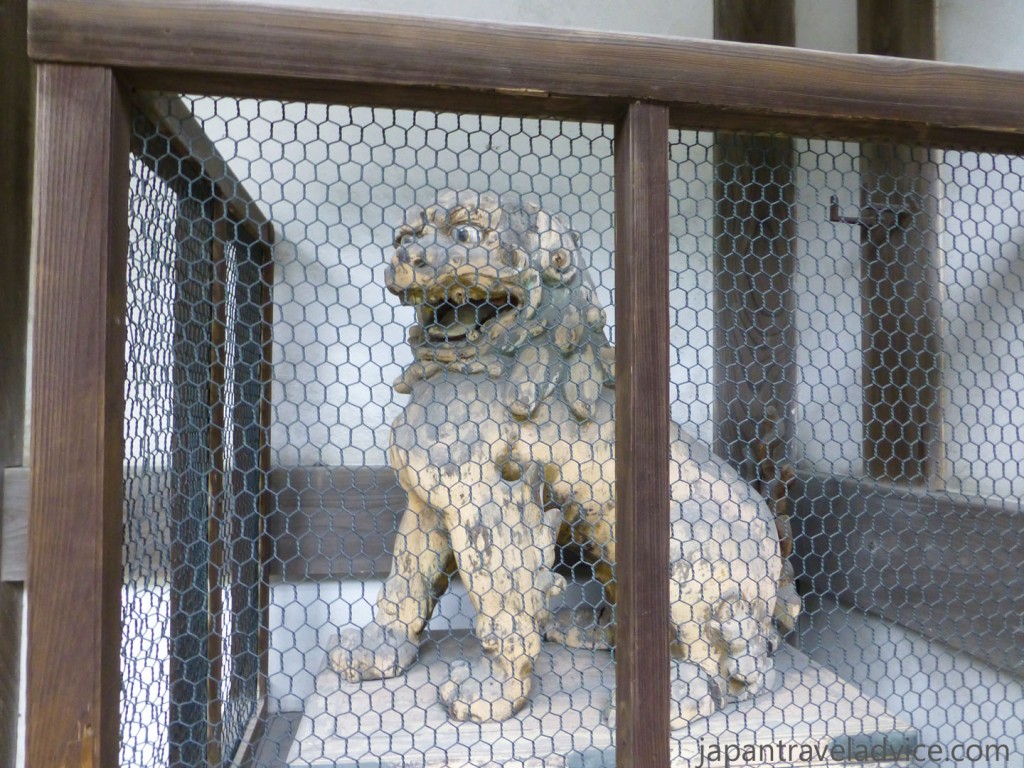 Temizu
The main purpose of the Temizu is purification and to cleanse your hands and mouth to purify yourself before praying at the shrine. This one is very interesting because it contains at the back some Hono Sakadaru which is sake devoted to the gods of the shrine.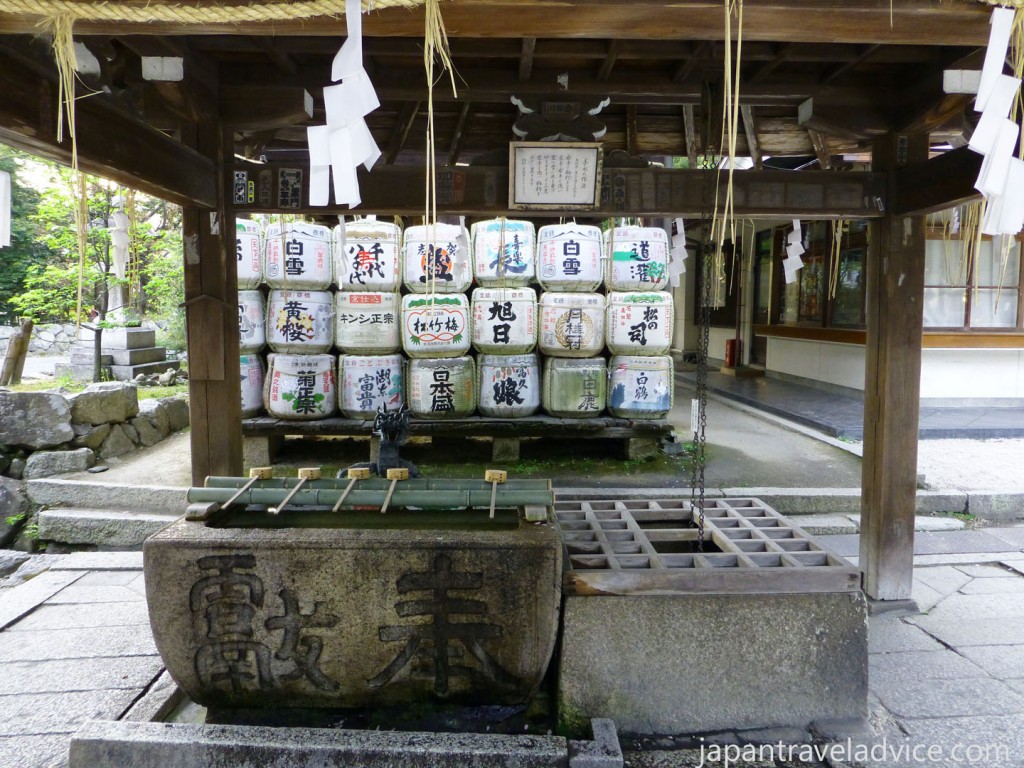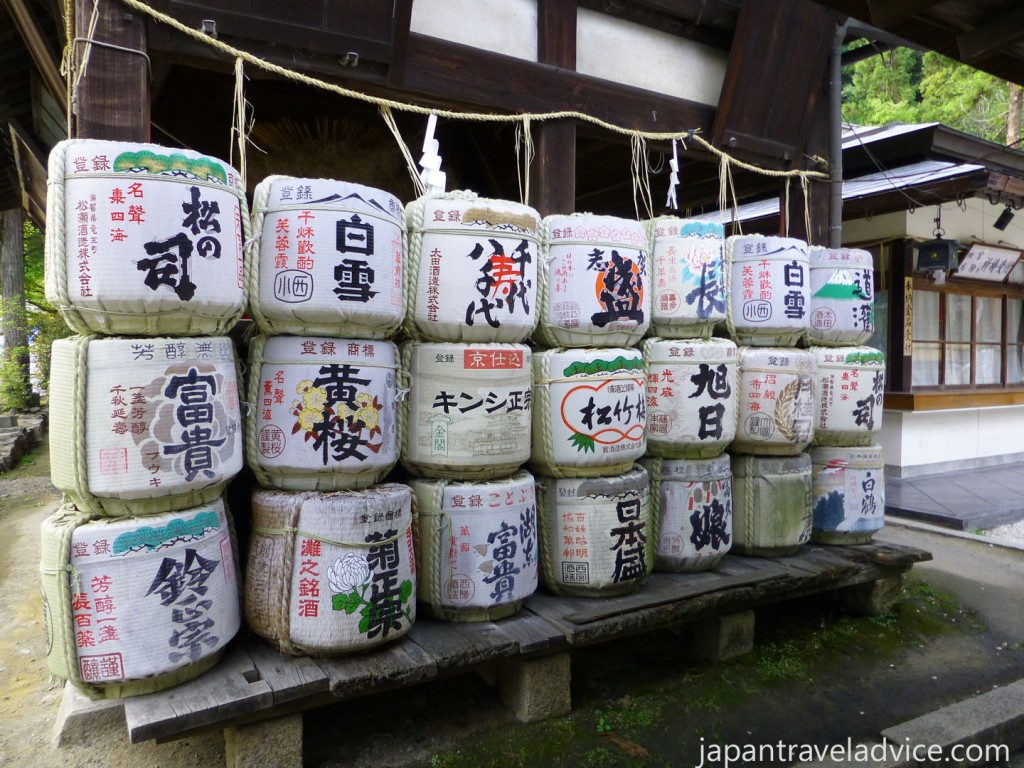 Kagura-den
The Kagura-den is a building devoted to Noh or the sacred Kagura dance.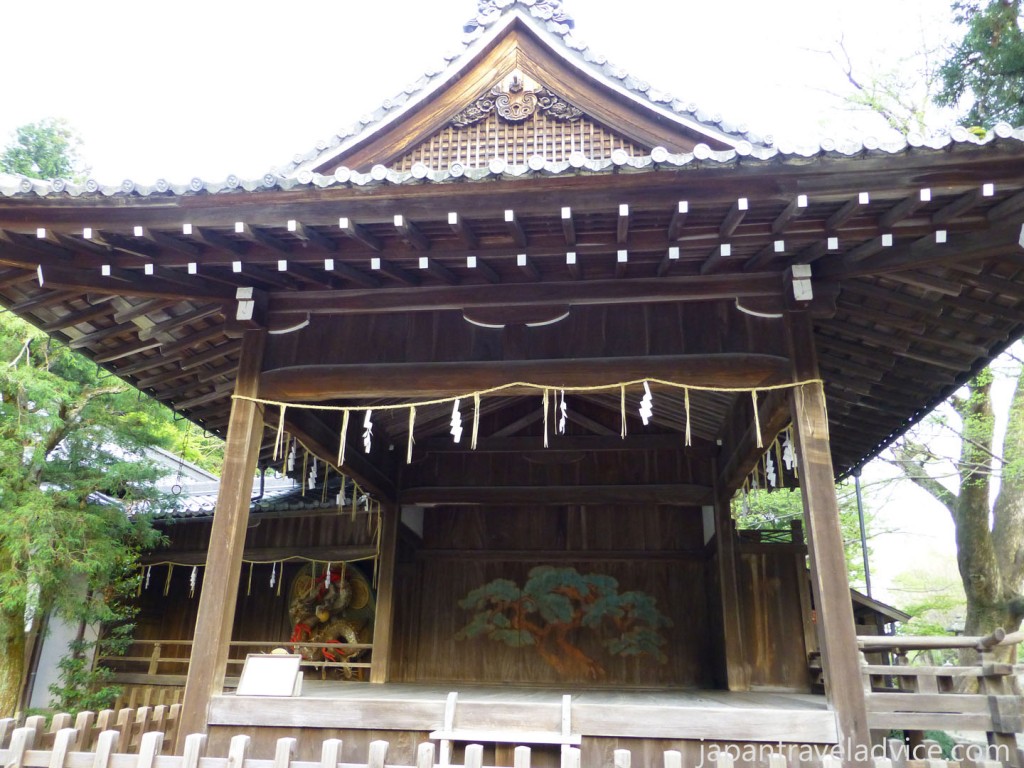 Haiden
The Haiden is a hall of worship and this one is very impressive and stands out from the other buildings around the shrine.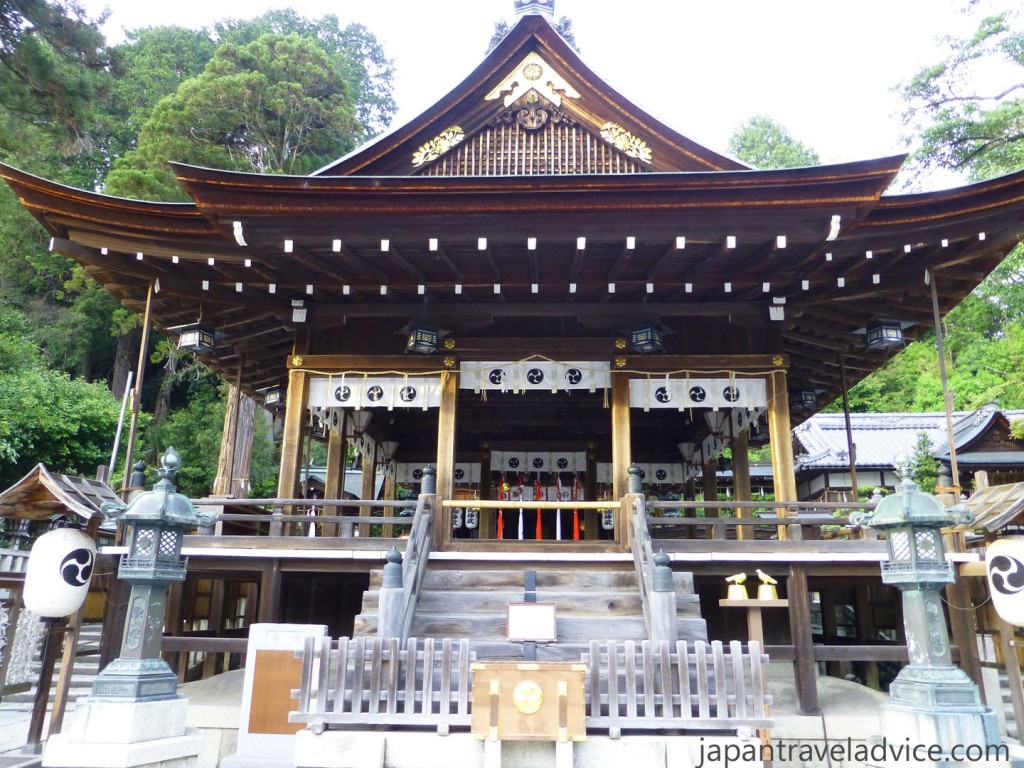 Honden Main Hall
The Honden or Main Hall at Himure Hachimangu Shrine contains and houses the "Homutawake no Mikoto" The God of War.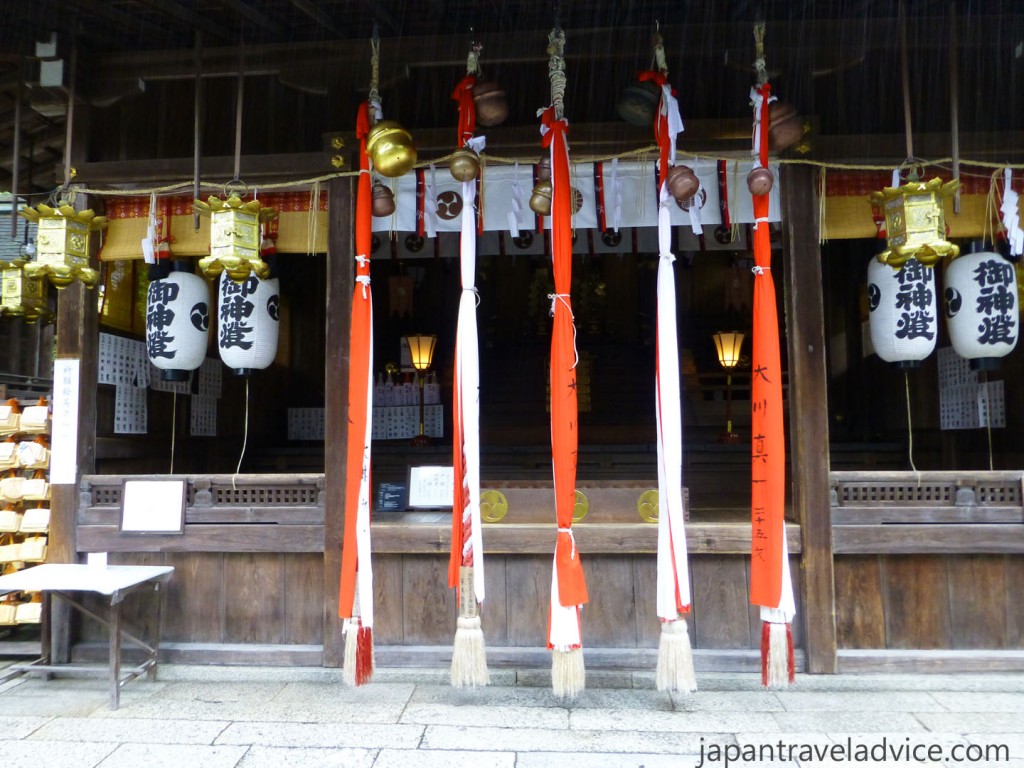 Toro Stone Lanterns
There are many decorative stone lanterns called Toro, which can be found around the shrine and they are quite beautiful.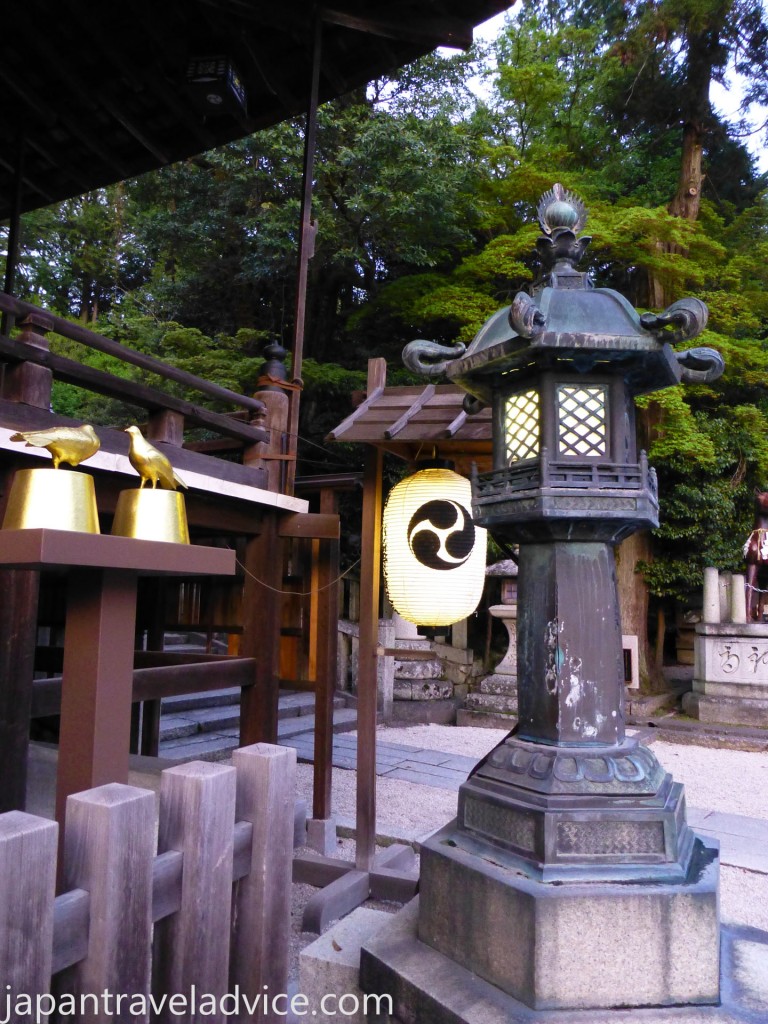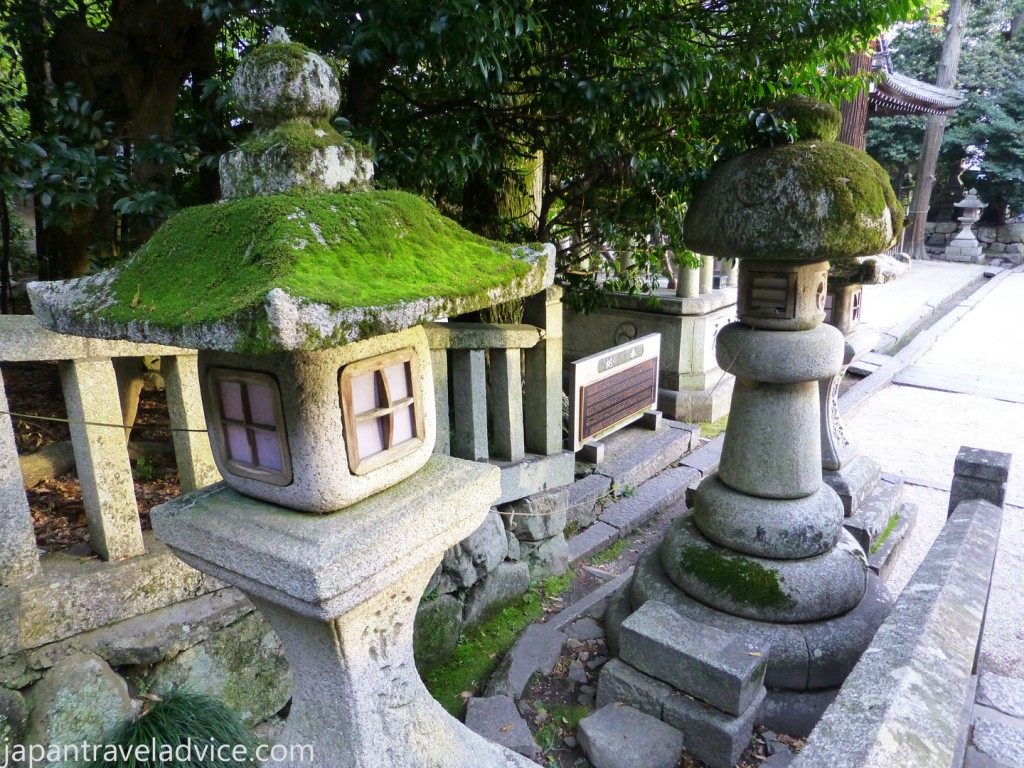 Opening Hours
Himure Hachimangu Shrine is always open but the amulet shop closes at 5:00 pm
Entry Fee
Admission to the Shrine is free
How to Get There
JR Tokaido line to Omihachiman, then a 10 minute bus ride from Omihachiman Station to the shrine
Parking is also readily available if you come by car
Address: 257 Miyauchi-cho, Omihachiman, Shiga Prefecture 523-0828

View Larger Map
Best Time to Go
The best time to visit Himure Hachimangu Shrine is mid March to catch the famous Sagicho Fire Festival
Tip: This place is very beautiful in the early evening when the lights come on. You can also visit the Shin Machi Dori and Hachiman Bori Canal, which are located close by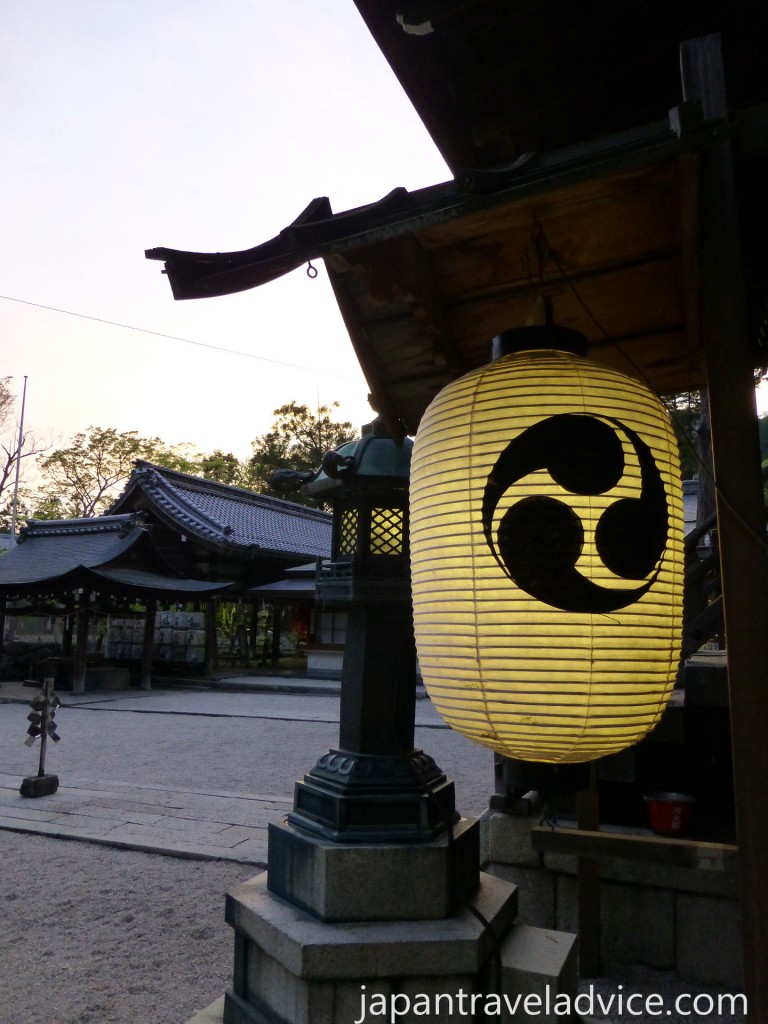 Photo Gallery