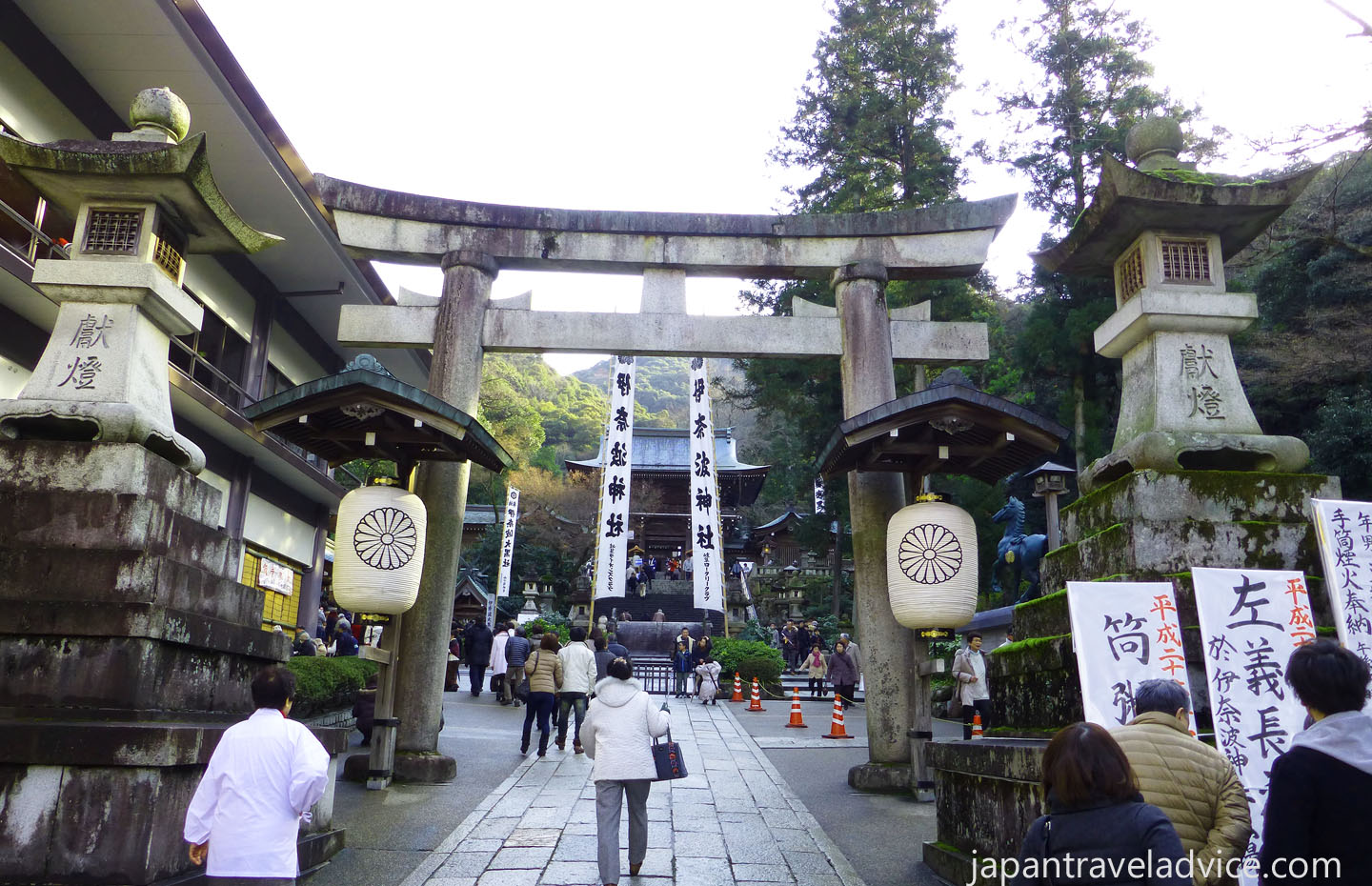 Festivals and Events for January 2018 in Japan
January in Japan is the middle of winter with cold temperatures throughout the country. It is typically one of the coldest months, but it is still a good time to travel with clear crisp days and blue skies. Most of the country shuts down for New Year's but re-opens again around January 4th. January is full of interesting cultural holidays, rituals and traditional festivals and events.
Here are a few of the most popular January festivals and events in Japan.
1-3 January 2018
Event: Japanese New Year (oshogatsu)
Location: All over Japan
New Year or oshogatsu in Japanese is one of the most important holidays on the calendar in Japan. It is a time to look back to the past and follow the traditional customs and rituals of the festive season. Most people will return home to spend the time together with their family, kind of like Christmas in the West. It is a popular tradition to visit a temple or shrine at midnight on December 31st. The most important new year ritual is hatsumode, which is the first shrine visit of the new year to pray for health, happiness and prosperity.
Read more about New Year's traditions and customs in Japan
6 January 2018
Event: Dezomi-shiki (New Year's Parade of Firemen)
Location: Tokyo
Time: All Day
Price of Admission: FREE
Dezomi-shiki or New Year's Parade of Firemen is a fun way to celebrate New Year's in Tokyo with thrilling acrobatic performances and a spectacular historical reconstitution of Edo period fire-fighters in action. The event features a parade of over 100 vehicles and helicopters from the Tokyo Metropolitan Fire Department, large-scale fire-fighting and emergency drills and various spectacular performances including a display of death-defying ladder stunts, which pay homage to the tradition of Edo period firemen.
8 January 2018
Event: Seijin no Hi (Coming of Age Day)
National Holiday
Coming of Age Day or Seijin no Hi is a special ceremony held on the second Monday of January for boys and girls who will reach the age of 20. It marks the rite of passage into adulthood for 20-year-olds in Japan. Twenty is considered the beginning of adulthood in Japan, and is the age when you can legally vote, drink and smoke. Girls in kimono and boys in suits or hakama will visit large shrines to celebrate. Special 'Coming of Age' ceremonies are also held at local city offices across the country to congratulate and encourage the new young adults.
14-28 January 2018
Event: Sumo Hatsu Basho (Opening Tournament)
Location: Ryogoku Kokugikan, Tokyo
The first sumo tournament of the New Year starts in Tokyo and is always keenly anticipated. After a scandal hit end to 2017, all eyes again will be on the sumo wrestlers and yokozuna, Hakuho, who set a career title record with his 40th tournament win at the last tournament in November. Interest will also be on up and coming Japanese wrestler, Takaeisho who won the Outstanding Performance Prize at the last tournament for defeating two yokozuna grand champions.
15 January 2018
Event: Nozawa Fire Festival
Location: Nozawa Onsen Village, Nagano Prefecture
Time: 7:00 pm to 10:00 pm
Price of Admission: FREE
The Nozawa Fire Festival is a powerful and energetic winter festival held at the traditional Japanese onsen village of Nozawa Onsen in the Japan Alps of Nagano Prefecture. The festival features fire, snow and sake, as well as several parades and ceremonies in the village square. The highlight of the festival is the "fire-setting" battle, which features a large wooden shrine constructed specially for the occasion. The festival climaxes with a massive bonfire as the wooden shrine succumbs to the flames of the victors and is offered to the gods.
15 January 2018
Event: Santera Mairi Festival
Location: Hida Furukawa
Time: Held during the evening
Price of Admission: FREE
The Santera Mairi Festival (three temple pilgrimage) is held in the beautiful small town of Hida Furukawa, which is just north of Hida Takayama in Gifu Prefecture. During the festival, 1000 candles line the white-walled storehouses and Seto River of the old town creating a magical atmosphere in combination with the snow. The candles called warosoku (Japanese candles) are a specialty of Hida Furukawa. There are also 40-50 ice sculpture candles made of snow which can be seen in the main streets of the old town.
21 & 28 January 2018
Event: Shirakawa-go Winter Illumination
Location: Shirakawa-go Village, Gifu Prefecture
Time: 17:30 – 19:30
Price of Admission: FREE
Shirakawa-go in Gifu Prefecture, is a UNESCO World Heritage Site famous for its gassho zukuri farmhouses. This place has been famous for years due to its steeply slanting thatched roof farmhouses, which look just like two hands joined together in prayer. The beauty of the village is raised to an even higher level when the houses are lit up in the snow during winter. Spotlights illuminate the snow-covered thatched roofs and surrounding grounds, which makes the village look like a magical winter wonderland straight out of a fairy tale.
27 January 2018
Event: Wakakusa Yamayaki Festival
Location: Nara City, Nara Prefecture
Time: Times vary according to the event
Price of Admission: FREE
Originating in the 18th century, the burning of Mount Wakakusa is one of Japan's most spectacular festivals. It is held on the fourth Saturday of January, with the mountain being set alight by fire, while simultaneously fireworks light up the sky. It is believed to have started over a boundary dispute between Kofuku-ji Temple and Todai-ji Temple in Nara. The festival starts with a torch being lit with sacred fire at Kasuga Taisha Shrine. The fire is carried by Buddhist monks to a small shrine at the foot of the mountain. Then, the mountain is set alight by members of Kofuku-ji, Todai-ji and Kasuga Taisha.