Tokyo Travel Guide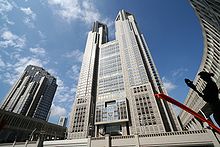 Name: Tokyo
Region: Kanto
Population: 12.5 million
Famous for: Neon lights and energy
Must see sight:Sensoji Temple
Must try dish: Monjayaki
Tokyo, Japan's modern day capital is a fast paced city with unmatched energy levels. Tokyo is a place that you can spend a lifetime exploring and never run out of new things to discover. It is best to think of Tokyo as a collection of separate cities and set out exploring these cities individually as each has its own distinct charm and beauty.
The must see areas of Tokyo include:
Akihabara – Electric Town is a major shopping area of Tokyo, and the place for everything electrical, it is also the home of anime and manga in Japan.
Asakusa – Discover the atmosphere of old Tokyo in Asakusa with Sensoji Temple and Nakamise-dori shopping street. It also offers great views of the Tokyo Skytree.
Central Tokyo – Featuring the Imperial Palace (Kokyo), Yasukuni Shrine and Tsukiji Fish Market. The Imperial Palace is just a short walk from the newly renovated Tokyo Station and the amazing architecture of Marunouchi.
Ginza – High end shopping capital of Japan and the home of luxury. This is a must see part of Tokyo even if it's just for a spot of window shopping. Check out the depachika (food halls) found below the department stores.
Harajuku – Home of Japanese street fashion and cosplay, this is the best spot in Tokyo for people watching. Takeshita-dori is a street lined with fashion boutiques, cafes and restaurants. A must see is also Meiji Jingu Shrine, which is close by Harajuku Station.
Odaiba – A popular entertainment and shopping area on a man made island in Tokyo Bay. Check out the life-sized Gundam outside of Diver City. Other must sees are the Rainbow Bridge at night and the Fuji TV Building.
Roppongi – With Tokyo Tower and Zojo-ji, it is a fantastic tourist spot that comes alive at night with restaurants and nightlife.
Shibuya – The famous Shibuya scramble crossing is a must see and this place is a center for youth fashion and culture in Japan.
Shinjuku – The place for shopping and one of the best places to feel the atmosphere of Tokyo. It is also famous for its skyscrapers and nightlife. If you can only see one part of the city this must be it.
Ueno – The main reason to visit is Ueno koen but also the amazing museums and galleries. Ameyayokocho is a busy market street located close by that sells all sorts of things.
Three Day Itinerary for Tokyo
Day 1 Discover old Tokyo in Asakusa by visiting Sensoji Temple and Nakamise-dori. Check out the Tokyo Skytree. Stop by Ueno for the Ameyayokocho market street and then head down to Akihabara for some pop culture magic.
Day 2 Start the day by exploring Meiji Jingu. Check out the trendy Takeshita-dori in Harajuku, followed by a short walk down to Shibuya for the scramble crossing and some shopping. If you have time also pop on over to Shinjuku to explore the shops and restaurants, and for the Tokyo Metropolitan Government Building.
Day 3 Start off early with a visit to Tsukiji Fish Market. Walk from Tokyo Station through trendy Marunouchi to the Tokyo Imperial Palace. Explore the upmarket shopping at Chuo-dori street in Ginza. If you have time head over to Roppongi for Tokyo Tower and Zojoji Temple.