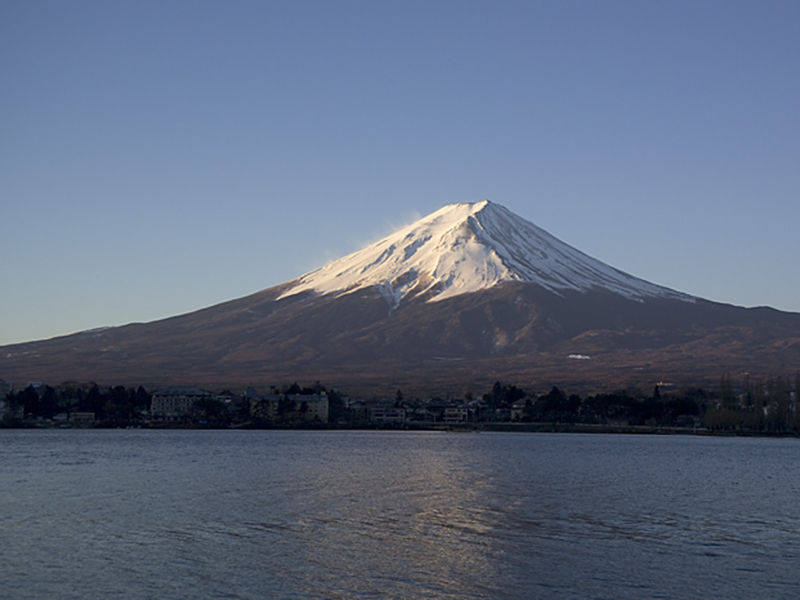 Mount Fuji UNESCO World Heritage Site
Mount Fuji was officially named a UNESCO World Heritage Site on June 22nd 2013. Mount Fuji or Fuji-san as it is known in Japan is the country's highest peak at 3776 meters and straddles both Yamanashi and Shizuoka Prefectures. It lies about 100 kilometres south-west of Tokyo and is visible from both Tokyo and Yokohama on a clear day. Mount Fuji is a visually beautiful mountain with its perfect symmetrical cone, which is snow-capped several months of the year. It is a national symbol of Japan and has long been viewed as a sacred site which has nurtured the unique culture of Japan. Over the years it has inspired many great Japanese artists and writers. Mount Fuji was designated a "cultural" site rather than a "natural" site by the UNESCO committee and is registered under the title "Mount Fuji: Object of Worship, Wellspring of Art".
Mount Fuji becomes Japan's 17th World Heritage site and joins other icons such as Horyuji Temple, Todaiji Temple, Kiyomizu-dera, Kinkakuji Temple, and Nijo Castle.
The formal announcement is expected to greatly increase the tourist numbers to this popular destination. More and more people will want to climb the mountain now that it has obtained World Heritage status, and it could become the next great destination in Asia. The official climbing season for Mount Fuji is from July 1st to August 31st.
The mountain is divided into 10 stations from the base (first station) to the summit (tenth station). Most climbers start from the fifth station, where there are four major routes to the summit of the mountain. From the fifth station it usually takes 5-6 hours to reach the top.
Note: There will be a 1000 yen climbing fee starting summer 2014.